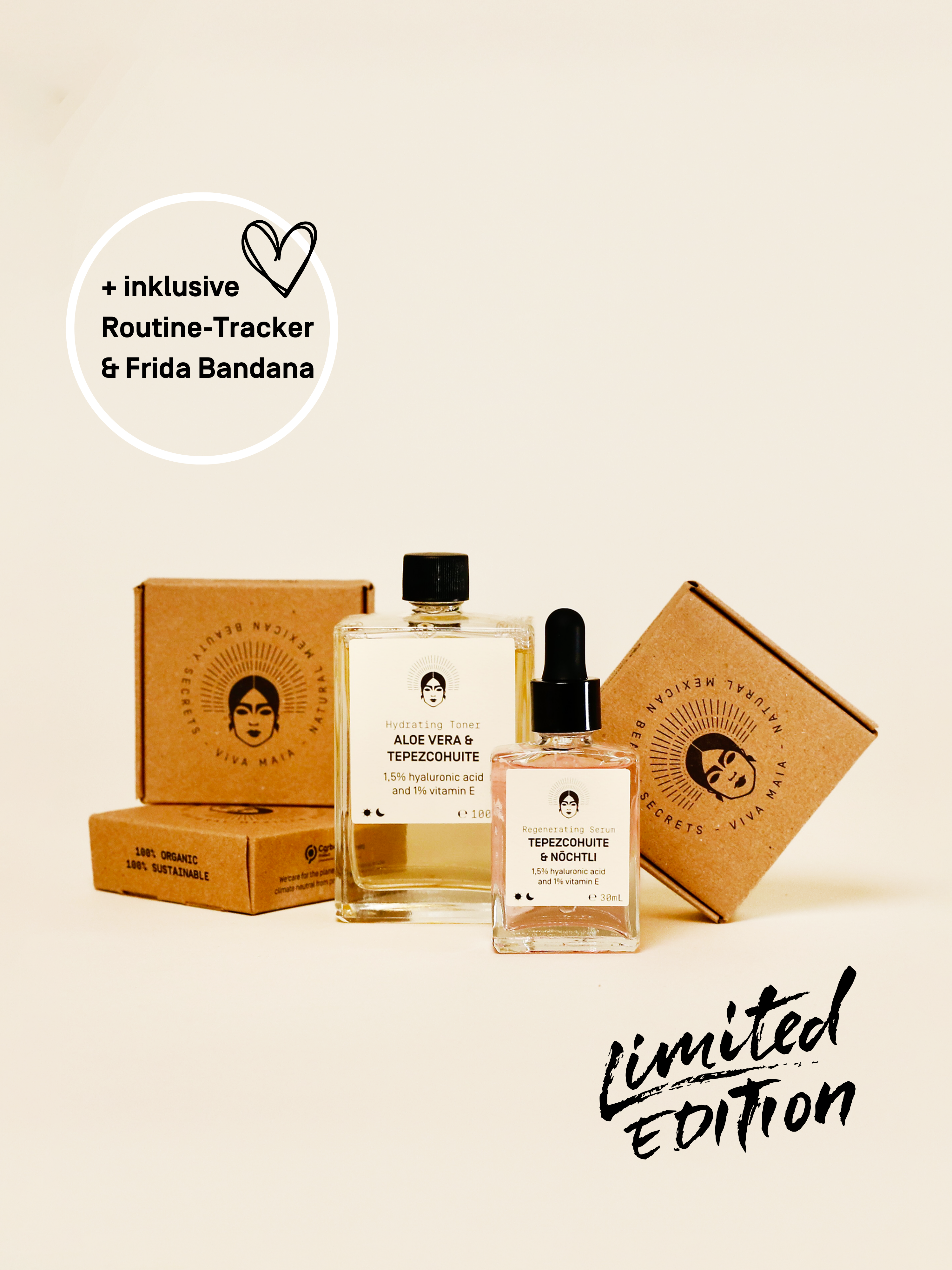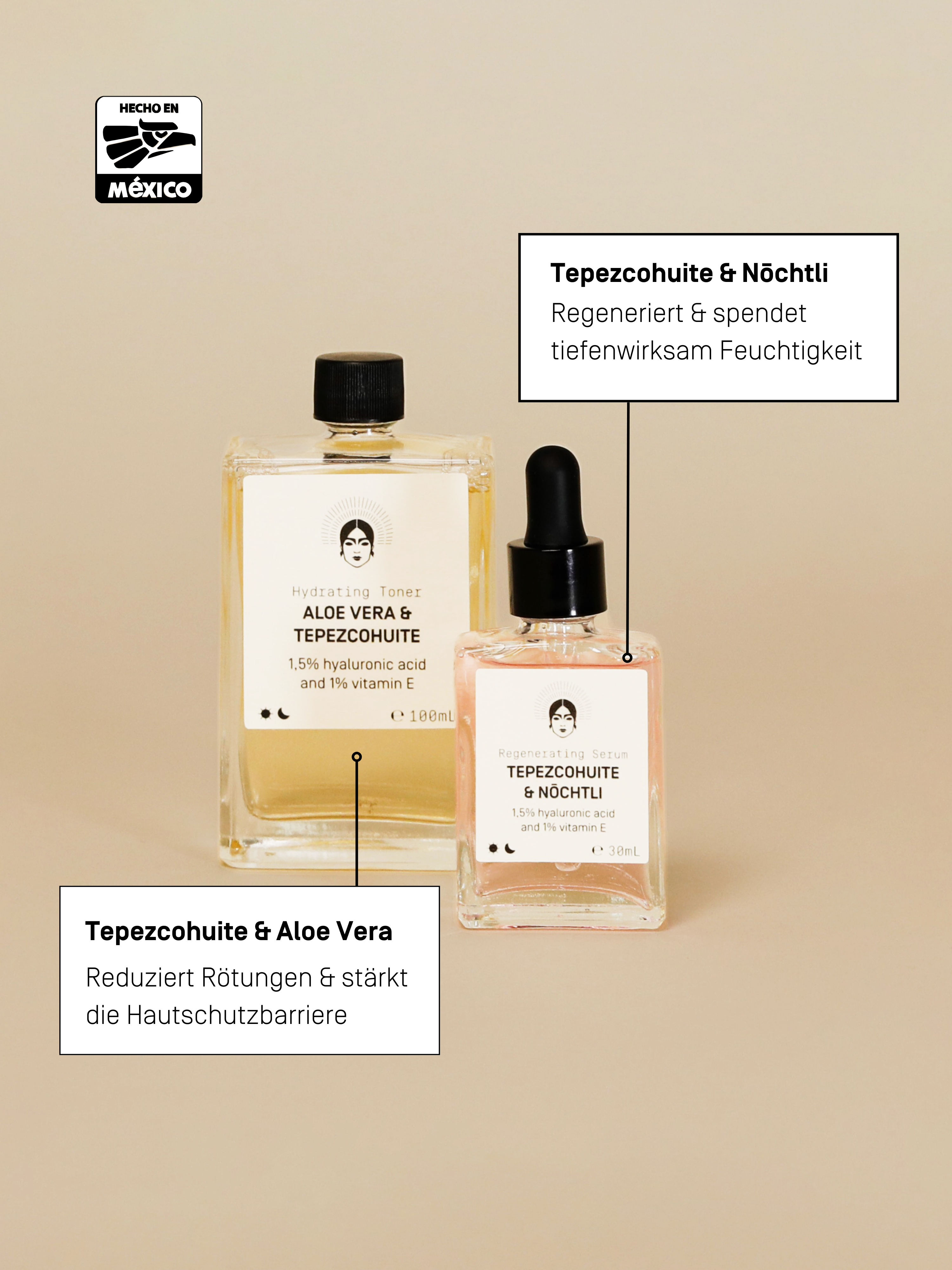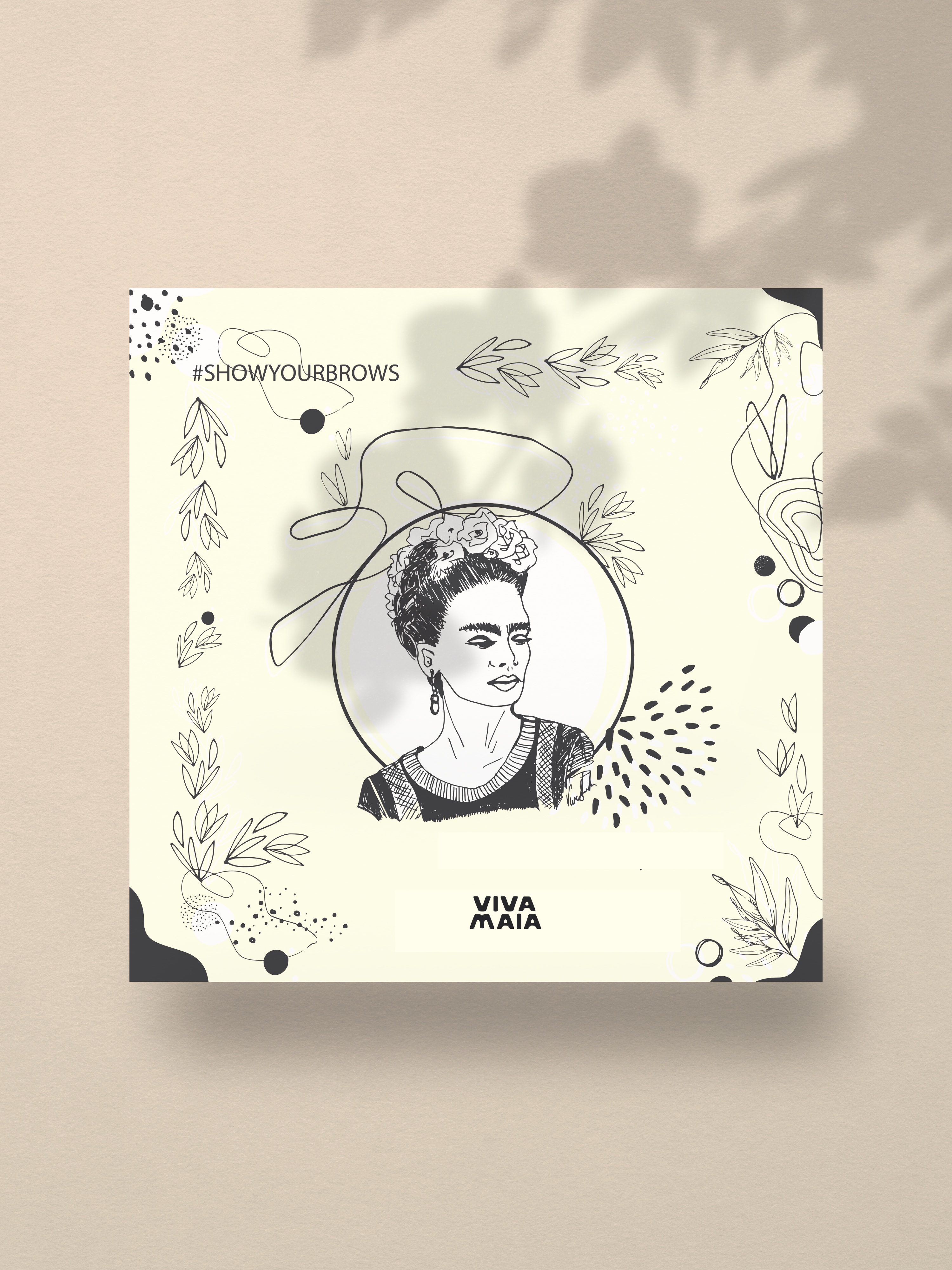 Limited Edition: El Grito Set
---
Sustainable
Natürlich, vegan & klimaneutral
Handmade
Created in our factory in Mexico
Lasts 3+ months
Enough for 100 applications
Express shipping
2 to 4 business days in 🇩🇪. Read more about shipping here.
Social
Read more about the social project here
Free trackers
Track the success of your routine
Limitiertes Angebot 500 Stück verfügbar. Das Set enthält:

Regenerating Bar Cempasúchil & Mamey*: Regenerierende Reinigung

Boosting Bar Achiote: Anti-oxidative Reinigung am Morgen

Tepezcohuite Peeling: Hautbild-verfeinerndes Peeling für Gesicht und Körper

Aloe Vera & Tepezcohuite Toner: Hydratisiert und schützt die Haut 

Tepezcohuite & Nōchtli Serum: Regeneriert und pflegt die Haut 

Limitierte Frida Bandana aus 100% Baumwolle

Tracker & Hautpflege Ratgeber zum Download
Alle Produkte sind 100% natürlich und hochkonzentriert. 100 % hergestellt in Mexiko. 
*Fridas Schönheitsgeheimnis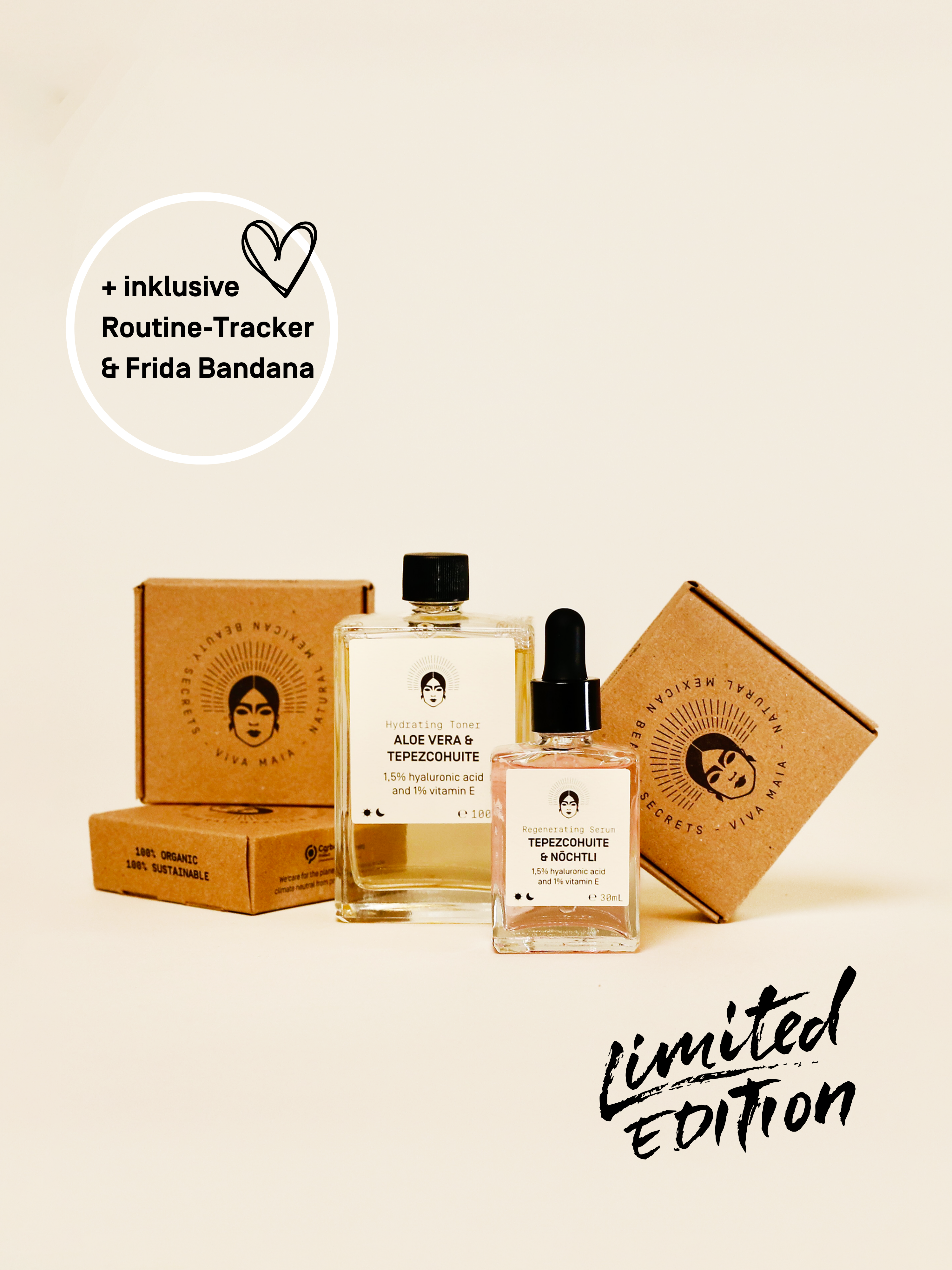 What does the set include
So verwendest du diese Skincare Routine für morgens & abends:

1. Tägliche Reinigung:
Morgens reinigst du dein Gesicht mit der Boosting Bar Achiote. Abends reinigst du dein Gesicht mit der Nourishing Bar Guayaba & Maiz.

Trage den Schaum auf dein Gesicht auf, massiere diesen ein. Nach 15 Sekunden mit lauwarmes Wasser abnehmen.

2. Peeling 2 bis 3 Mal pro Woche
Peele deine Gesichts oder Körperhaut mit dem Tepezcohuite Peeling.
Gesicht: Trage den Schaum auf und massiere ihn kurz ein. Verwende davor keine andere Bar. Nach 15 Sekunden mit lauwarmes Wasser abnehmen.

Körper: Führe die Bar direkt über die Hautstellen, die du peelen möchtest. Nach 15 Sekunden mit lauwarmes Wasser abnehmen.

3. Toner:
Morgens und abends nach der Reinigung trägst du 2 bis 3 Tropfen auf deine Handfläche auf und massierst diese, auf Hals und Gesicht, ein.

4. Serum:
Morgens und abends nach dem Toner 3 Tropfen auf Gesicht und Hals auftragen und einmassieren.

Anschließend kannst du, bei Bedarf, abends eine natürliche Feuchtigkeitspflege verwenden, morgens solltest du einen LSF auftragen, um deine Haut vor UV Strahlen zu schützen.
Diese mexikanische Skincare Routine ist für jeden Hauttyp geeignet und hat viele Vorteile für deine Haut:

1. Schützt:
Die Boosting Bar mit Achiote sorgt für eine sanfte, anti-oxidative Reinigung am Morgen.

2. Regeneriert & pflegt:
Die Regenerationg Bar mit Cempsúchil Maiz verfeinert das Hautbild, mindert Pigmetflecken und gleicht den Hautton aus.

3. Peelt und regeneriert:
Die Exfoliant Bar mit Tepezcohuite peelt und erneuert deine Haut, für feinere Poren und ein strafferes Hautbild.

4. Balanciert:
Der Aloe Vera & Tepezcohuite Toner stärkt die Hautbarriere und verfeinert so dein Hautbild.

5. Regeneriert:
Das Tepezcohuite Serum stimuliert die Regeneration der Hautzellen, minimiert feine Linien und Unreinheiten.
Für mehr Infos zu den Inhaltsstoffen, navigiere bitte auf die einzelnen Produktseiten. Siehe "was das Set" beinhaltet.


Made in Mexico
Mexican natural cosmetics
We are a carbon neutral, social and Mexican company. Our recipes are based on the knowledge of the indigenous, Mexican cultures, such as the Aztec and Maya.
More product recommendations
You might also like this
This product has no reviews yet.