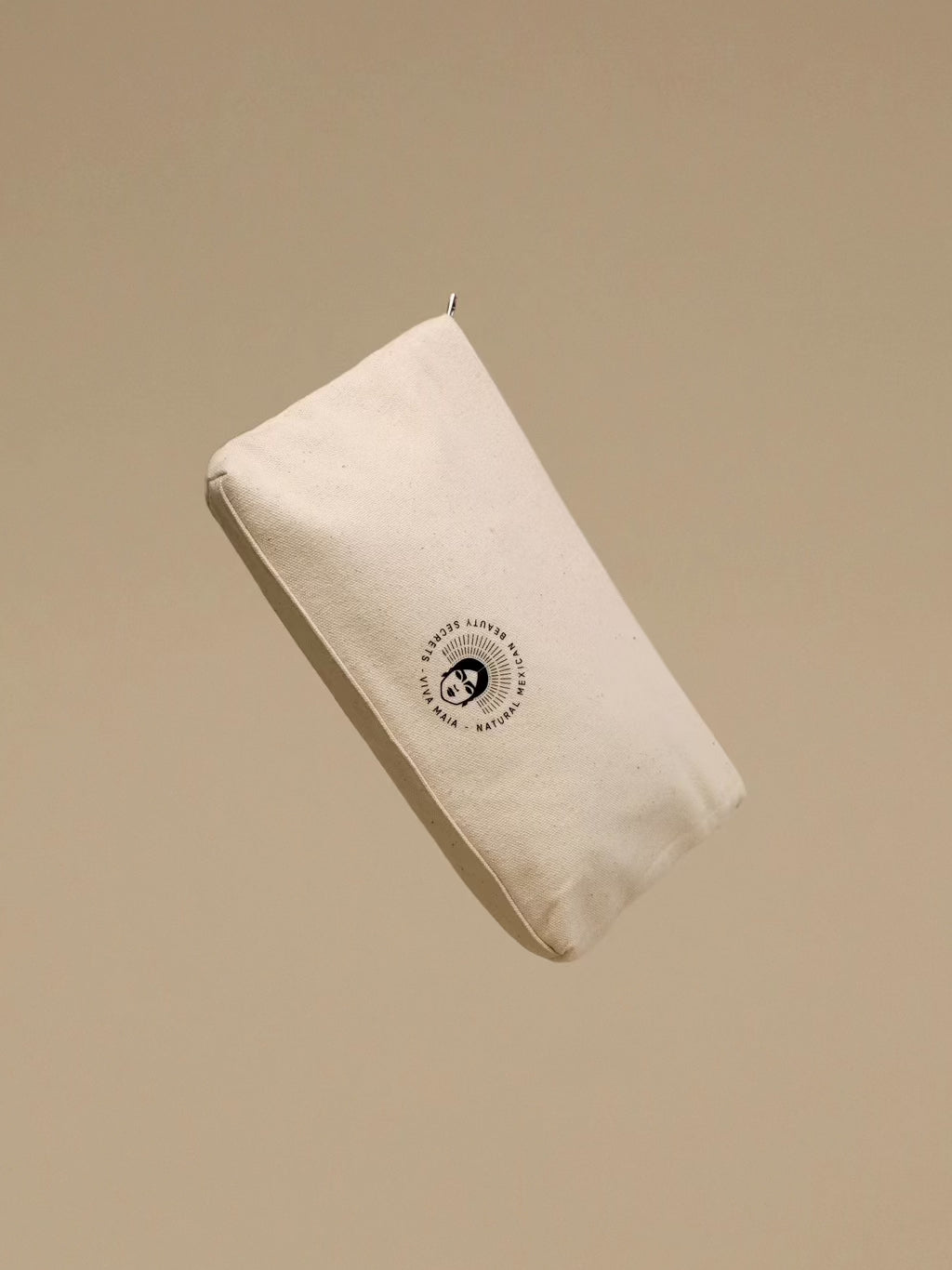 Cosmetic bag
---
Sustainable
Natural, vegan & climate neutral
Handmade
Created in our factory in Mexico
This cosmetic bag is ideal to take all your Viva Maia products with you. It consists of 2 inner compartments in which you can easily store your favorite products.

Material 100% organic cotton.
Size: 25.5 x 5.5 x 16cm.
Colour: cream.
HOW DO I CLEAN THE COSMETIC BAG?

To avoid shrinkage of the cosmetic bag, we recommend washing it by hand with lukewarm water.
Distribute your Viva Maia cosmetic bag: Your favorite products can easily find their place in it. There are different compartments in the cosmetic bag.

- 2 compartments for 30ml serums

- 1 main compartment for large products (cleansing bars, toners, creams)
Common names:

The cosmetic bag is made of 100% organic cotton. It is therefore normal that the fabric is not completely even, but that some darker cotton fibers can be seen.

Scientific names (INCI):
Made in Mexico
Mexican natural cosmetics
We are a carbon neutral, social and Mexican company. Our recipes are based on the knowledge of the indigenous, Mexican cultures, such as the Aztec and Maya.
More product recommendations
You might also like this
This product has no reviews yet.
This product has no reviews yet.