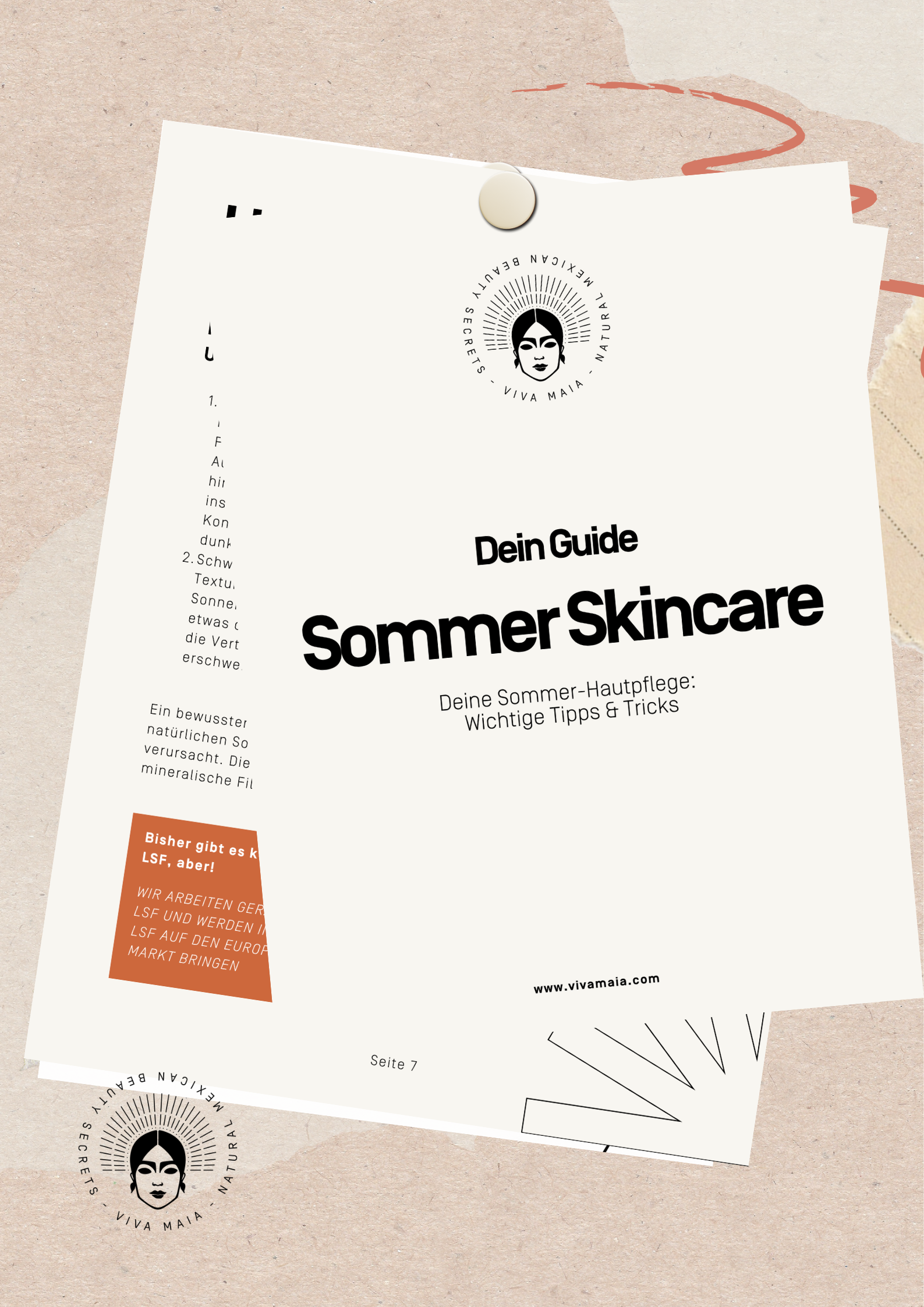 Summer Skin Care Guide
---
Sustainable
Natural, vegan & climate neutral
Handmade
Created in our factory in Mexico
Viva Maia Skincare Summer Guide - your comprehensive companion for healthy and radiant skin during the warm season! With our natural cosmetics and proven expert tips, we want to help you discover the best care for your skin in summer.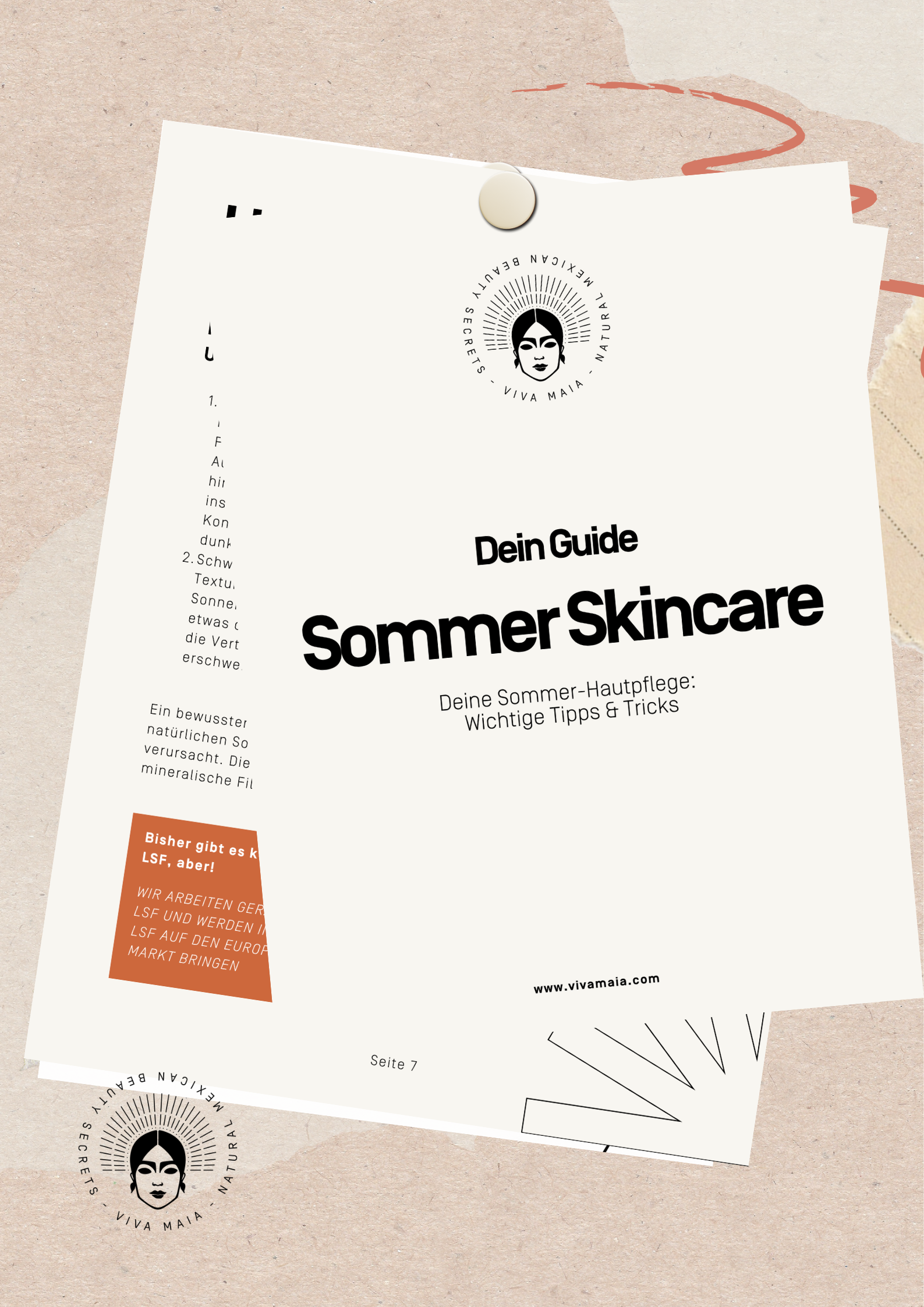 Common names:

Scientific names (INCI):
Made in Mexico
Mexican natural cosmetics
We are a carbon neutral, social and Mexican company. Our recipes are based on the knowledge of the indigenous, Mexican cultures, such as the Aztec and Maya.
More product recommendations
You might also like this
This product has no reviews yet.
This product has no reviews yet.