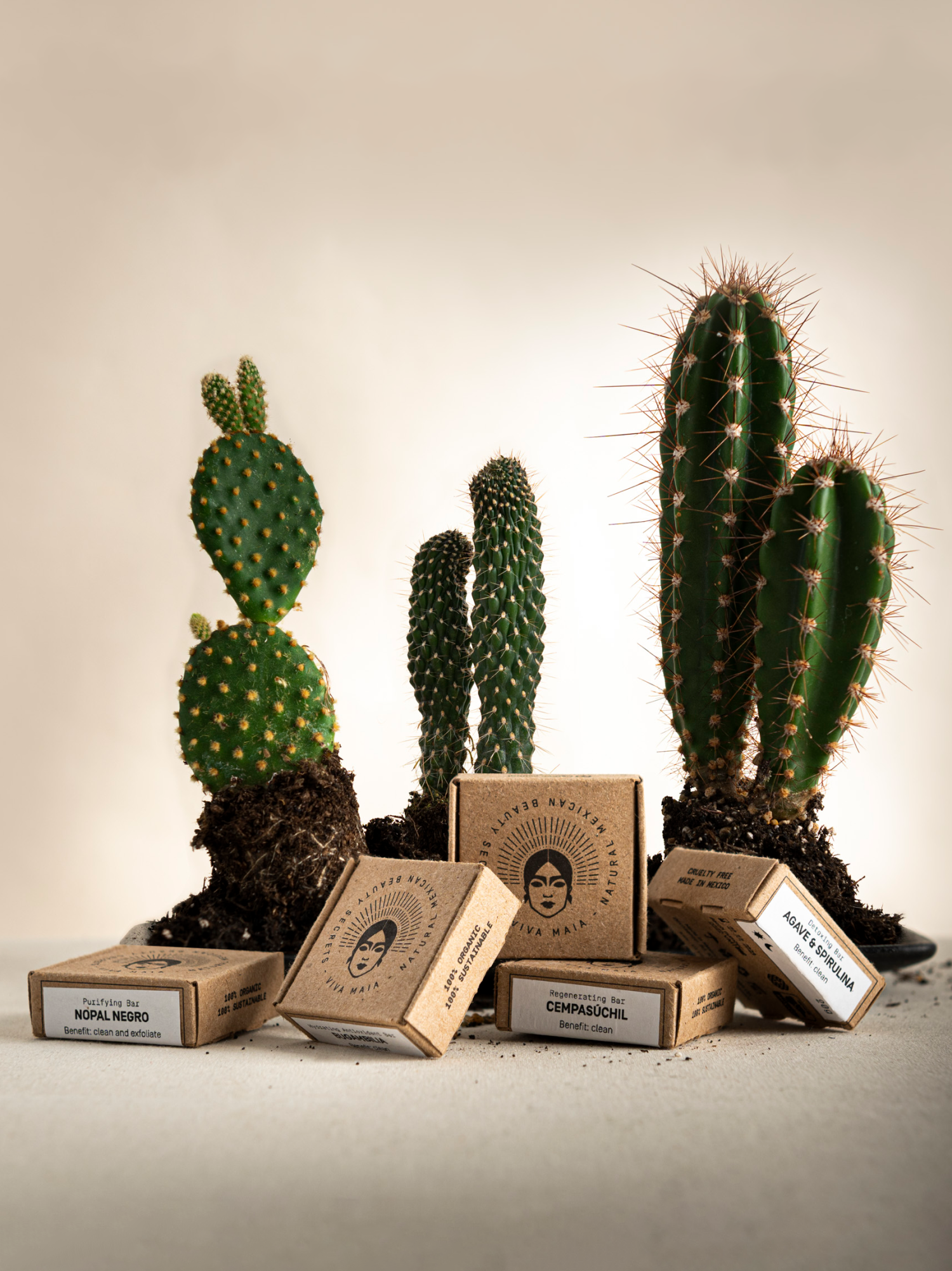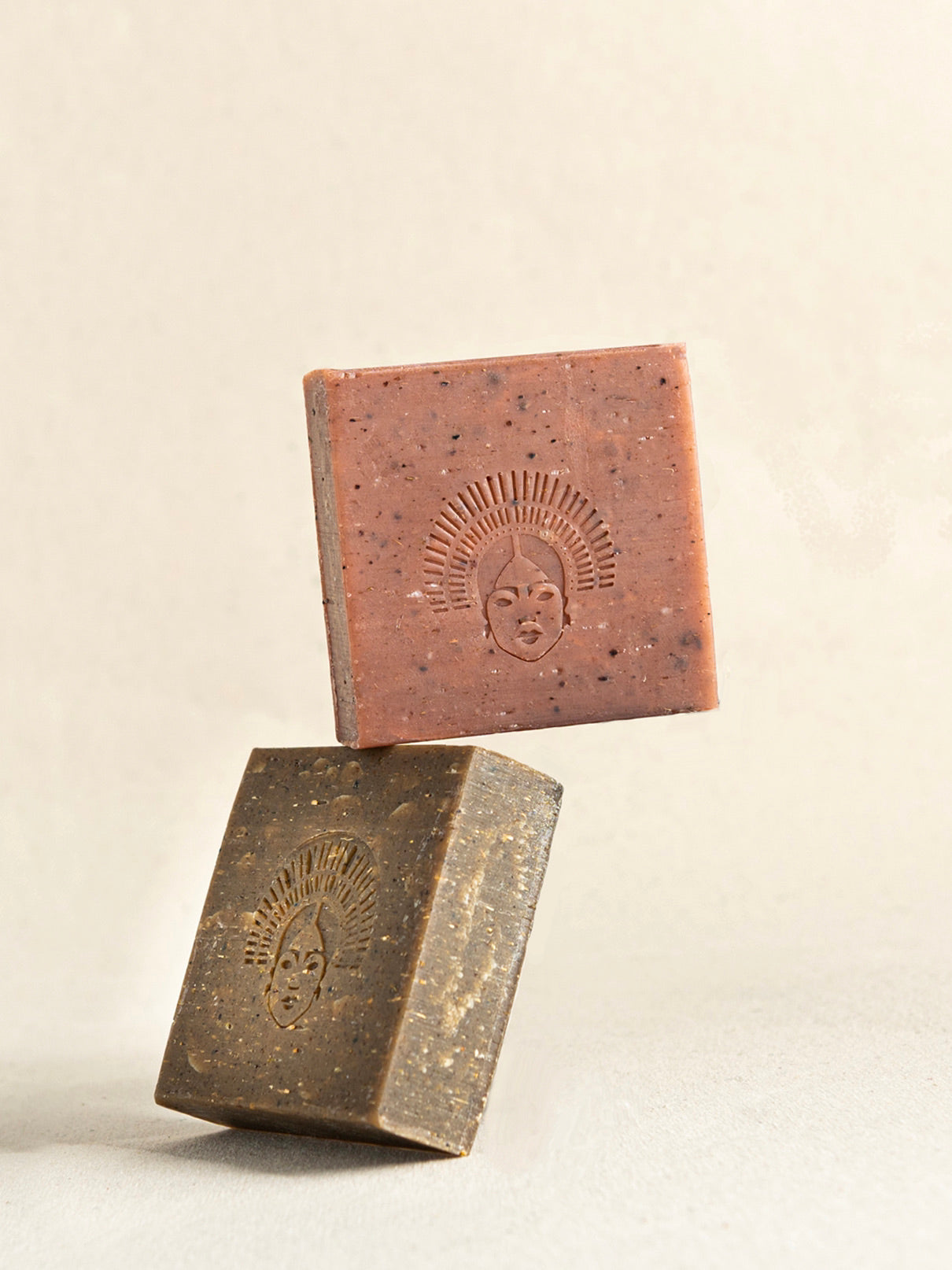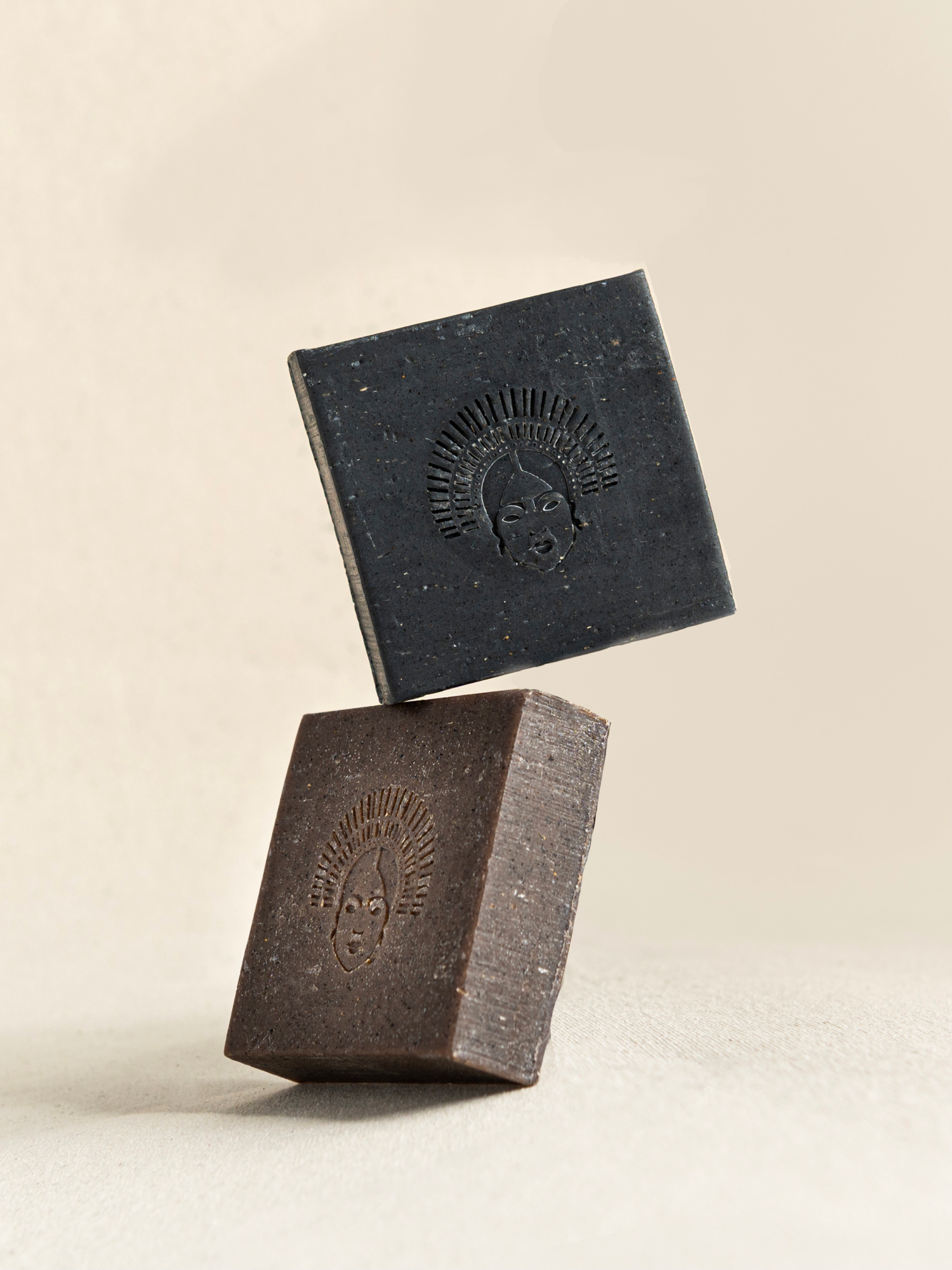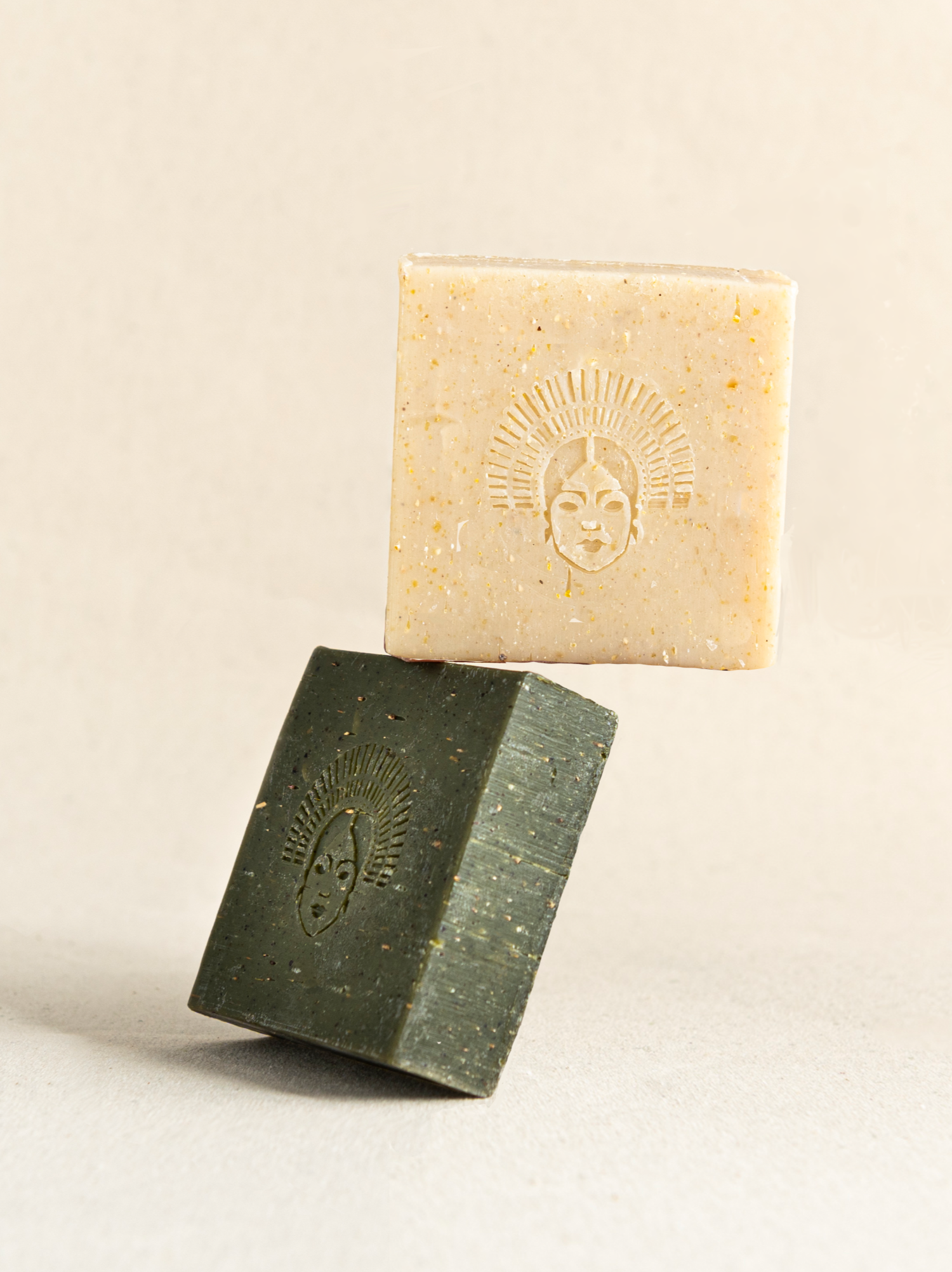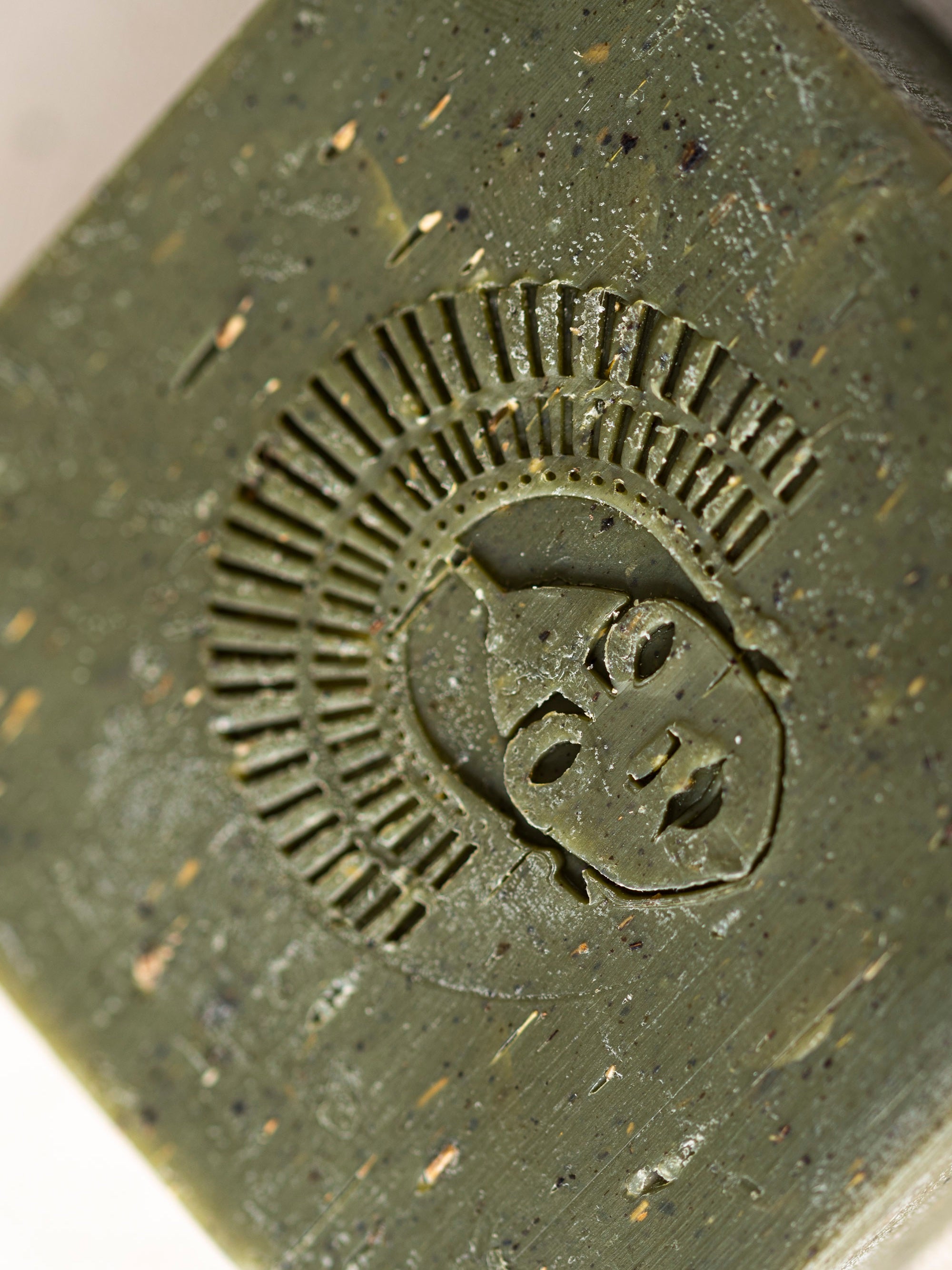 Mexican Beauty Secrets
---
Sustainable
Natural & climate neutral
Handmade
Created in our factory in Mexico
Lasts 3+ months
Enough for 100 applications
Express shipping
2 to 4 business days in 🇩🇪. Read more about shipping here.
Social
Read more about the social project here
Free trackers
Track the success of your routine
Cleansing set for face, body and hair. This set includes:
- Clarifying facial cleansing: Purifying Bar - Nopal Negro
- Regenerating facial cleansing: Regenerating Bar - Cempasúchil & Mamey
- Hydrating Face & Body Cleanser: Antioxidant Bar - Bugambilia & Jamaica
- Nourishing Face & Body Cleansing: Nourishing Bar - Guayaba & Maiz
- Detoxifying Shampoo: Detoxing Bar - Agave & Chicalote
- Skin-renewing solid peeling: Exfoliating Bar - Tepezcohuite

Handmade in Mexico. 100% natural ingredients from Mexico. When properly stored, each bar contains at least 180 uses (6 months).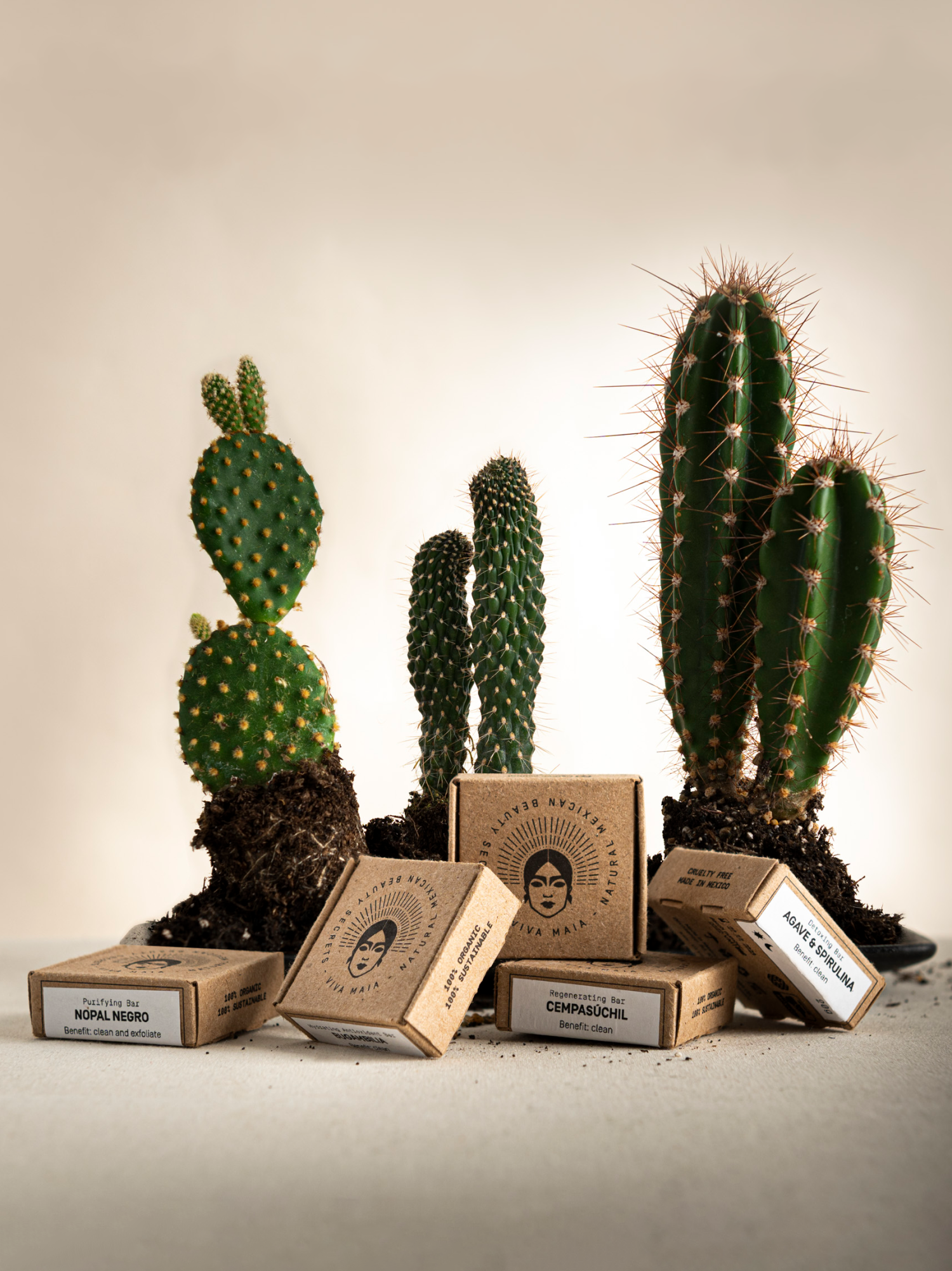 What does the set include
Lather the bars with a little water in your hands until a creamy consistency develops. Spread the cleansing foam on the face or body and massage in - avoiding the eyes. Remove with lukewarm water.

Store the bar in a dry place, ideally in a draining soap dish.
This set contains all the benefits of the Mexican cleansing routine:

Clarifying facial cleansing: Nopal Negro
Solid peeling: Tepezcohuite
Detoxifying Shampoo: Agave, Spirulina, Rosemary
Regenerating facial cleansing: Cempasuchil
Hydrating body and facial cleansing: Bugambilia
Nourishing body and facial cleansing: Bugambilia: Guayaba & Maiz
For more information about the ingredients, please navigate to the individual product pages. See "what the set includes."
Made in Mexico
Mexican natural cosmetics
We are a carbon neutral, social and Mexican company. Our recipes are based on the knowledge of the indigenous, Mexican cultures, such as the Aztec and Maya.
More product recommendations
You might also like this
This product has no reviews yet.